Prestige Mustang -
Parts Cars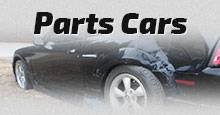 This category is empty.
---
More About
Parts Cars
Parts Cars Disclaimer
The cars, as shown, are listed for parts only. These cars are not for sale as a whole via either court order issue title and/or crushing by law. Visit the listed links if you wish to purchase for purpose of rebuild or daily driver.