Prestige Mustang -
1979-1986


The start of the longest running and one of the most popular generations of the Pony car to date. The "Four Eyed Pride" saw the return of the 5.0 & the convertible, performance upgrades, the birth of the SVO as well as the discontinuation of the Turbo 2.3L GT. In 1986, the Fox Platform had the largest production numbers with over 200,000 cars sold. That's one popular ride y'all!
Select a Sub-Category
1979-1986
Featured Products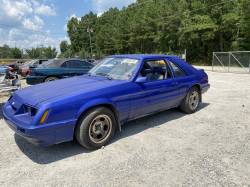 Description:
Year 1986 Motor 5.0 Transmission Manual Ext Color Blue Int. Color Blue Cloth Damage Damage to Passenger...
More Details »
Please Call for Availability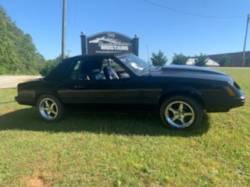 Description:
Year 1983 Motor 3.8 V6 Transmission Auto Ext Color Black Int. Color Black Damage N/A 1983 FORD MUSTANG...
More Details »
Please Call for Availability
---
More About
1979-1986
Sold "As Is" Disclaimer
Our site, to include all contents, serves as products sold with an, "as is" basis to include no warranties or liabilities. By the use of this site you have acknowledged that you make purchases at your own risk and you have assumption for all costs associated in connection and that Prestige Mustang is not liable or under fault for any damages related to your use.