Prestige Mustang -
Rebuildables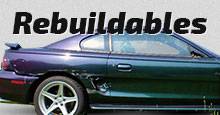 Looking for a roller car for the drag strip? Or something nice to build with a loved one? We get in good solid body cars weekly and probably have exactly what you are looking for.
This category is empty.
---
More About
Rebuildables
Rebuildables Disclaimer
By purchase of a roller or donor car via prestige mustang, you acknowledged that said company and affiliates shall not be liable for any damages or afflictions after sale or title transfer. The mentioned vehicle shall not be returned or re-purchased for any reason under damages caused by 2nd party purchaser. Any mechanical/electrical or of the like issues shall be discussed before hand and become your responsibility after sale or title transfer.