Prestige Mustang Staff
---
Prestige Mustang Staff
The company prides itself on finding and retaining staff members that are highly trained and knowledgeable in all facets of the Mustang, both antique and late model to serve the needs of our customers.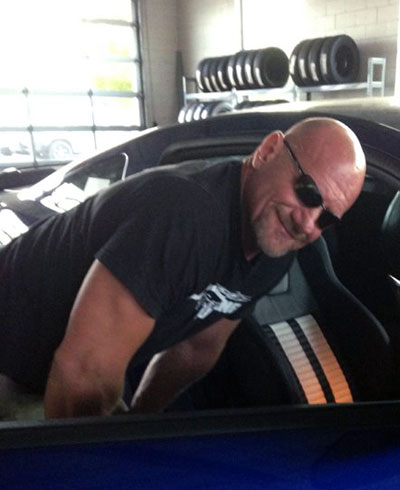 Todd Welborn
Founder & CEO of Prestige Mustang
My personal obsession with the Ford Mustang began when I was just 15 years old . I got the chance to take a very memorable ride in a mean black 1969 MACH 1 that belonged to the older brother of one of my boyhood pals. I called shotgun & was lucky enough to take the passenger seat. The driver winked at me & put a crisp $20 on the dash, & he told me that if I could lean forward & grab the money before we made it to the store that I could keep it! That powerful beast with its 428 CJ engine pinned me back into the seat like the best roller coaster ride EVER, it was breathtakingly perfect. No, I didn't get a hold of the Jackson, but in an instant that Mustang sure got a hold of my brain! The Ford Mustang became my life, my hope, my dream and my TOTAL inspiration! My buddys big brother swore he would never sell his treasured car, and true to his word, he never did, but I do have another one that is just like it in my personal stable. My newest favorite ride is the 2014 Deep Impact Blue Shelby GT 500 that you see in the photo above.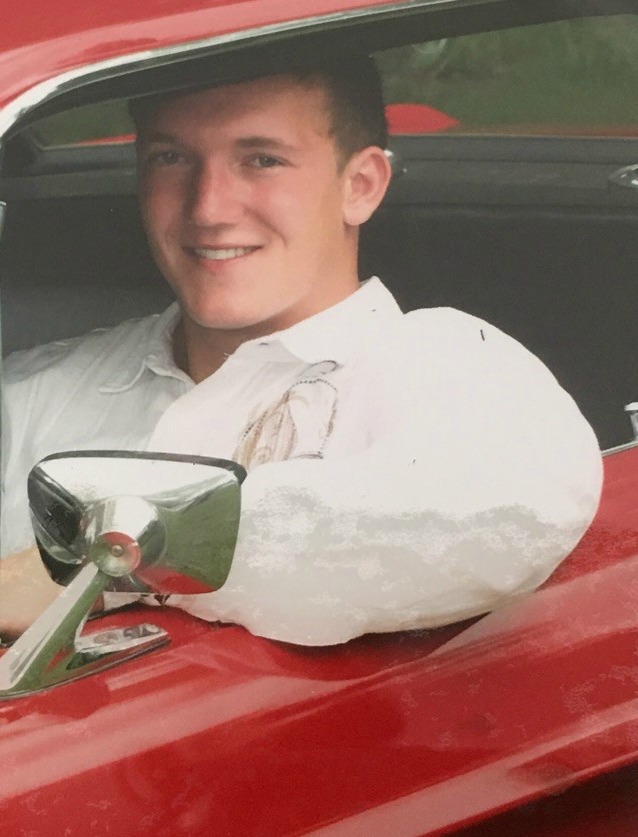 Dylan Welborn
Brand Ambassador
I've always had a love for the Ford Mustang ever since I was a little kid. I grew up spending most of my Saturdays coming to the shop with my Dad. At first I was too young to really help out with anything but as I got older I started pushing a broom, organizing parts & stocking the shelves. By the time I was 15 I progressed from working just Saturdays to coming in every day after school and spending my vacations & summers working at Prestige Mustang. By this point, I had managed to acquire some professional grade tools and I began turning a wrench assisting in the dismantling of the parts donor cars. Now that I am getting older I realize that in the many years of working at Prestige Mustang I have truly learned a great deal about this car that we all love. Even when I am not at the shop, the Ford Mustang still takes up a large portion of my personal life. I still enjoy spending free time in the garage working on the first car I ever purchased with my own money a Red 1967 Coupe! She has come a very long way since I first started working on her, but just like any other Mustang owner/enthusiast you always know that there is more that can be done to these cars because of their unlimited potential.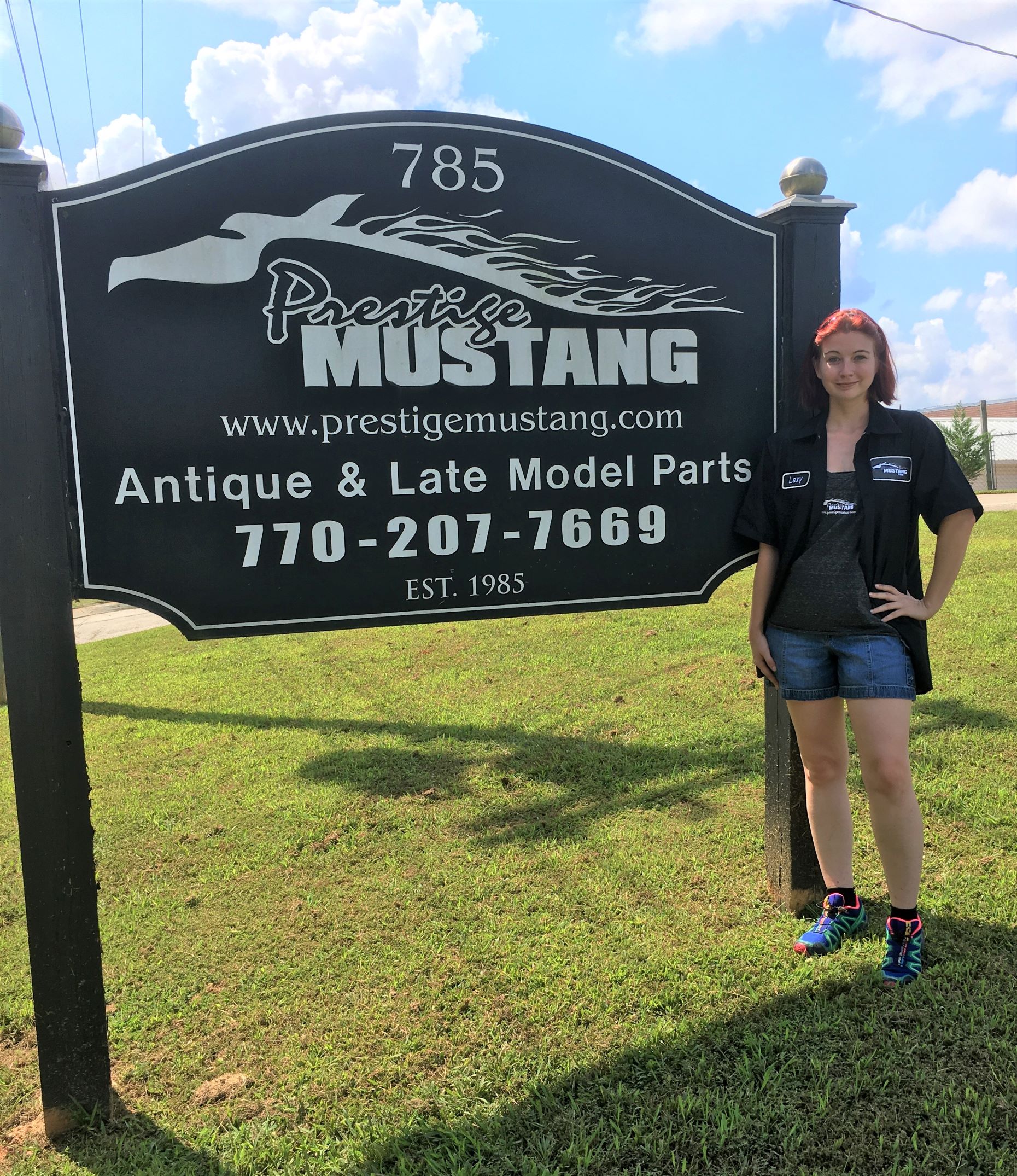 Lexy Drake
Gal Friday
I like to think of a car like the human body. The electrical system is a car's nervous system, the ECU is it's brain, the fuel pump it's heart... But there's a fine line between Frankenstein and the Million Dollar Man and it breaks my heart to see a beautiful piece of Americana get butchered with cheap, subpar materials. Part of what I love about being part of the Prestige family is that we care about where parts come from, where they go, and that we can find that unique authentic piece to prevent a Mustang from taking it's last breath. When you're working with diamonds, why would you ever bother with cubic zirconia?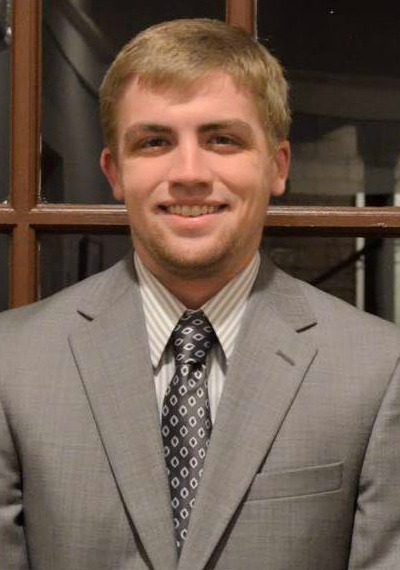 Ryan Briscoe
Brand Ambassador
What does the word Mustang mean to me? Most dictionaries define "Mustang" as a derivative of a Spanish word meaning, "A wild, ownerless horse of the American prairie." Although my 3000 pound cage of torque and steel doesn't exactly fit the technical definition, each Mustang I have owned has taught me why they are truly beasts to be respected for their beauty and raw power. I grew up in a family where we bled for the "Heartbeat of America". My mother retired from the public school system, but my father worked on the assembly line for years at the Doraville GM plant. Their combined effort provided me with the means to have the childhood and UGA education I have enjoyed, but it was only fitting that my father and I chose a 1971 Camaro Z28 to be my first car. Despite the deep Chevy vein that ran through my family, I was forever changed the moment I started working part time in High School at Prestige Mustang. Even while merely pushing a broom and building boxes in my early days of employment, it was hard not to notice the character that each Mustang embodied, and the enthusiasm of each customer as they came in to buy parts for their dream car.Once I bought my first 87 Coupe, I quickly learned why the Mustang had long been the staple in the Pony car market since its inception in 1964. Each car is like meeting a new friend; you can't just stop with one. After the Coupe came a 95 GT and a plethora of others including a white 96 Cobra. Each time I ride into the sunset with the windows down and hammer on the throttle, I can't help but admire these feral horses that have been such a pivotal influence in makings of the life I live today.