Prestige Mustang -
Cars for Sale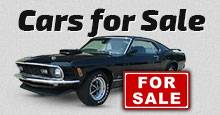 Looking for a newer or a classic Mustang to buy and enjoy? Check out our Cars For Sale section. Have a classic or newer Stang you are looking to sell? Give us a call and ask us about our consignment program and see if we can't help you sell your Mustang.
Browse Cars for Sale
Products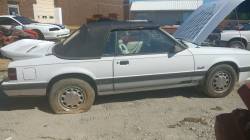 NEW!
Description:
Year 1985 Motor 5.0 V8 Transmission Automatic Ext Color White Int. Color White/red Damage Minimal...
More Details »
Please Call for Availability

$6,000
Description:
FOR SALE! 1993 Ford Mustang GT Convertible 5.0 and Automatic transmission Car runs & drives like a champ! Great body-never been wrecked!! Beautiful Strawberry Red paint and VERY nice...
More Details »
Please Call for Availability