Learn About Prestige Mustang and Meet the Staff
Welcome to Prestige Mustang
Prestige Mustang actually started in Atlanta GA in 1983 in a spare bedroom of a duplex. The next location in 1984 was a tiny one-bay garage. After a few turbulent months there we managed to land a 5 bay garage space in Decatur GA. In 1987 we moved again, this time to a 4,000 sq. ft. warehouse with outside parking for parts cars. In 1989 we secured a new lease that was converted to a purchase in 1991 of a warehouse property in Clarkston GA. While we operated in this location we expanded our operations to include Mustang car sales, a full Mustang only recycling facility, new and new old stock Mustang parts sales as well as a complete Mustang paint, body and frame restoration shop. The footprint was only 1-½ acres but it housed about 20,000 sq. ft. in covered warehouse and shop space as well as room for about 100 Mustang parts cars. Over time, the direction of the business turned away from paint and body restoration to focus primarily on parts sales. In 2010 It was obvious that we had severely outgrown our space. After a diligent search, we purchased our new facility and in the next five months we renovated our new space and moved our entire operation into a very large warehouse building located at 785 Adamson Drive Monroe, GA 30655. Our new location is conveniently located on the East side of Atlanta - close to the Athens UGA campus (Go DAWGS!) and just minutes away from one of the main UPS hub routing stations.
Our donor vehicles are skillfully dismantled and parts are sorted and graded into just two categories before they are warehoused:
GOOD Parts

Parts that we would proudly install in one of our own mustangs.
BAD Parts

Parts that go directly to the recycling bin.
What we do
We have verified the fact that we can rightfully claim the title of being the worlds largest antique to late model Mustang only recylcing facility.
We specialize in antique to late model parts. We currently own five acres with an option to expand to up to 15 acres and add several more buildings as we grow even larger. Our main building is 29,000 sq. ft. of covered warehouse and dismantling space with industrial steel rack mezzanine shelf storage. We do not store parts cars outside for long periods of time.
Mustang Enthusiasts
We offer a full service mail order supply of new-old-stock, early & late model, as well as rare antique Mustang parts that we ship to Mustang enthusiasts worldwide. We strive to fill the gap between the years that the parts go obsolete from the manufacturer and new licensed reproduction parts are produced. Unfortunately, many parts are never reproduced and there are many different levels of repro parts, some are magic and some quite tragic. Many reproduction parts are simply not acceptable to refinishers and purists who would never consider installing parts on their pony car that were not made in the USA. Since we understand and share this mindset, we can cater directly to the need of those discriminating individuals.
Some of our favorite Mustang year models are now considered "antiques," but after more than 31 years in this business, we have found that some things never change and providing excellent customer service is still our number one priority.
Thanks, to our past and current customers...
Welcome, to our new and future customers...
You share our reason for being here...
We all LOVE the Ford Mustang…
---
Prestige Mustang Staff
The company prides itself on finding and retaining staff members that are highly trained and knowledgeable in all facets of the Mustang, both antique and late model to serve the needs of our customers.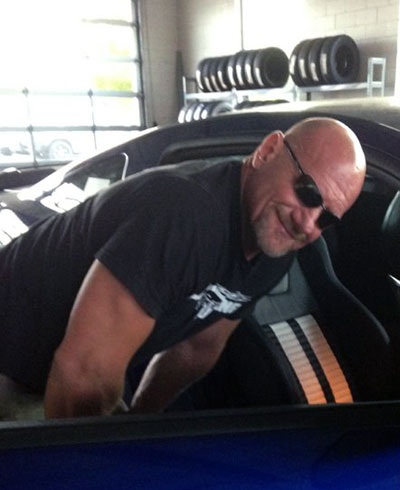 Todd Welborn
Founder & CEO of Prestige Mustang
My personal obsession with the Ford Mustang began when I was just 15 years old . I got the chance to take a very memorable ride in a mean black 1969 MACH 1 that belonged to the older brother of one of my boyhood pals. I called shotgun & was lucky enough to take the passenger seat. The driver winked at me & put a crisp $20 on the dash, & he told me that if I could lean forward & grab the money before we made it to the store that I could keep it! That powerful beast with its 428 CJ engine pinned me back into the seat like the best roller coaster ride EVER, it was breathtakingly perfect. No, I didn't get a hold of the Jackson, but in an instant that Mustang sure got a hold of my brain! The Ford Mustang became my life, my hope, my dream and my TOTAL inspiration! My buddys big brother swore he would never sell his treasured car, and true to his word, he never did, but I do have another one that is just like it in my personal stable. My newest favorite ride is the 2014 Deep Impact Blue Shelby GT 500 that you see in the photo above.
Lela Osborne
Communications & Marketing Director
My people were not car people. I always thought a car had a very specific purpose, simply to get you from point A- to point B, and that was all. Sure, I had friends in High School and College with cool cars (a few even drove Mustangs) but not me. I always drove a sensible 4-door box on wheels. Then one day I showed up at Prestige Mustang to bring Todd lunch, and honestly I thought that the heavens must have opened because I could hear the angels singing… there sat a pretty little white 1990 5.0 LX Convertible. I looked inside it and YAY! It was a five speed, with super low miles, and boy oh boy, it had really nice white leather seats too. It was just exactly what I wanted! I ran inside and asked Todd if it was for sale and he said yes he had purchased it from a customer that very morning and yes, it was for sale - just not to his girlfriend – Ouch! He said he was planning to make some money on it. I looked him square in the eyes and challenged him "okay, how much"? He repeated himself, and I repeated myself. This somewhat chilly standoff went on for quite some time until he finally gave me a number and I quickly wrote a check before he could change his mind! Over the last 16 years we have added a quite a few goodies to my special fox including white five star pony rims, Griffin radiator, a new cobra style black sailcloth top, BBK cold air intake, white leather headrests with stitched running horses, upgraded sound system, Jet chip, cowl induction hood, Steeda tri-ax short throw shifter, leather shift knob, and a smooth deck lid with a limited edition wing. She is #0090 in the White Mustang Registry, I just love my Mustang!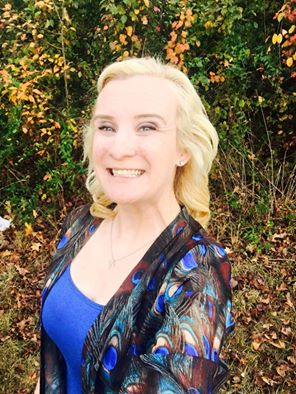 Christy Barber
Administrative Manager & Social Media Director
I have always had a passion for Mustangs. My very first car was a Dark Satin Green 99 Mustang and I loved her dearly. When my family started growing I needed something that offered a little more space & chose a Ford Escape that is "Deep Impact Blue" the very same color as the Shelby that the Boss drives to work! Now that my girls are getting a little older I hope to one day have another Mustang that I can play with and I really want a hot pink 65 coupe! Getting the opportunity to come work for Prestige Mustang was like fate intervening in my life. Our company is a family-like environment and you can see everyone's enthusiasm for helping other people's dream cars come to life.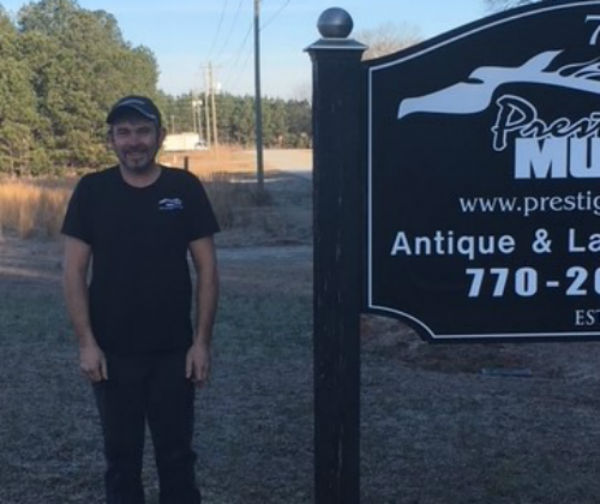 Cory Ivey
Technician
The mechanic bug bit me when I could barely lift a wrench. As far back as I can remember I've been working on and around cars with my father. The passion for everything and anything with an engine got passed down to me directly from him. We would spend hours and hours making engines run, amping up horse power, and restoring cars to their original glory. My job at Prestige Mustang allows me to continue to pursue my passion by helping our customers with their car obsessions. Mustang owners are a specific breed of gear-nuts and I love coming to work every day knowing that I can say I helped them as well. My dream Mustang would be a classic 69. They have always been my favorite. I would of course do some modifications to it under the hood to make it fast and loud-but I love the vintage look of them.
Jonah Graham
Technician
Ever since I was 6 years old I have been a mechanic. It's all I've ever known. You could see me in the garage changing oil and turning wrenches at that very young age. Racing also has been a big part of my life as well. I love going to the track and watching the cars whenever I can. I love hearing gears jamming and smell the rubber burning. My job at Prestige Mustang lets me continue with my passion. I get the satisfaction of seeing the parts I help pull and parts I help fix on a daily basis. Nothing is better than that-the satisfaction of a finished project. If I could have any Mustang-I would have to choose a retrofitted fastback similar to Ken Block's 1965 Gymkhana Seven Mustang. The second I saw him race with his notchback-I was like YES-that's my Mustang! I would love to see Prestige Mustang build a company race car one day-that's a project I would really love to be a part of!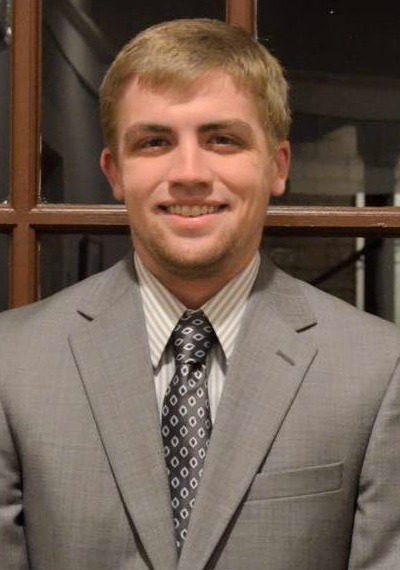 Ryan Briscoe
Brand Ambassador
What does the word Mustang mean to me? Most dictionaries define "Mustang" as a derivative of a Spanish word meaning, "A wild, ownerless horse of the American prairie." Although my 3000 pound cage of torque and steel doesn't exactly fit the technical definition, each Mustang I have owned has taught me why they are truly beasts to be respected for their beauty and raw power. I grew up in a family where we bled for the "Heartbeat of America". My mother retired from the public school system, but my father worked on the assembly line for years at the Doraville GM plant. Their combined effort provided me with the means to have the childhood and UGA education I have enjoyed, but it was only fitting that my father and I chose a 1971 Camaro Z28 to be my first car. Despite the deep Chevy vein that ran through my family, I was forever changed the moment I started working part time in High School at Prestige Mustang. Even while merely pushing a broom and building boxes in my early days of employment, it was hard not to notice the character that each Mustang embodied, and the enthusiasm of each customer as they came in to buy parts for their dream car.Once I bought my first 87 Coupe, I quickly learned why the Mustang had long been the staple in the Pony car market since its inception in 1964. Each car is like meeting a new friend; you can't just stop with one. After the Coupe came a 95 GT and a plethora of others including a white 96 Cobra. Each time I ride into the sunset with the windows down and hammer on the throttle, I can't help but admire these feral horses that have been such a pivotal influence in makings of the life I live today.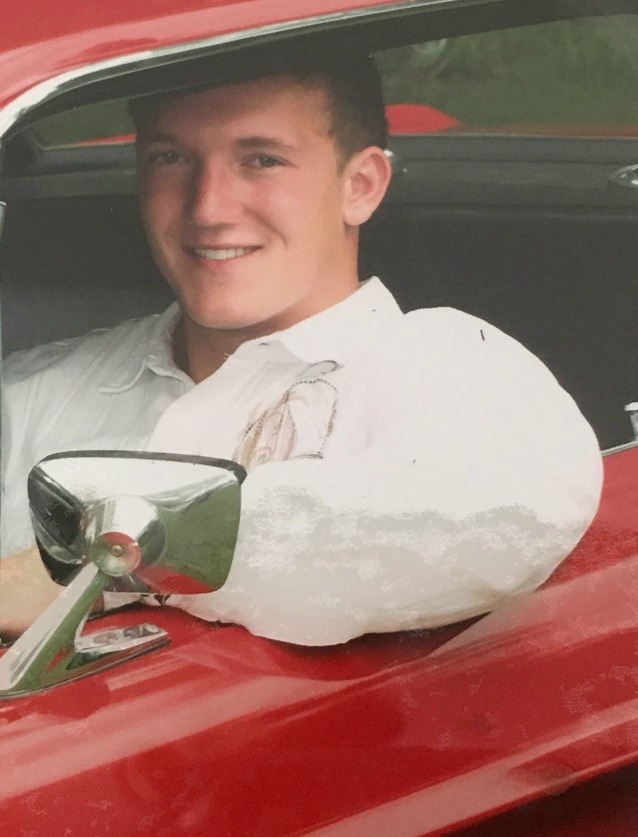 Dylan Welborn
Brand Ambassador
I've always had a love for the Ford Mustang ever since I was a little kid. I grew up spending most of my Saturdays coming to the shop with my Dad. At first I was too young to really help out with anything but as I got older I started pushing a broom, organizing parts & stocking the shelves. By the time I was 15 I progressed from working just Saturdays to coming in every day after school and spending my vacations & summers working at Prestige Mustang. By this point, I had managed to acquire some professional grade tools and I began turning a wrench assisting in the dismantling of the parts donor cars. Now that I am getting older I realize that in the many years of working at Prestige Mustang I have truly learned a great deal about this car that we all love. Even when I am not at the shop, the Ford Mustang still takes up a large portion of my personal life. I still enjoy spending free time in the garage working on the first car I ever purchased with my own money a Red 1967 Coupe! She has come a very long way since I first started working on her, but just like any other Mustang owner/enthusiast you always know that there is more that can be done to these cars because of their unlimited potential.
Katie Rutledge
Brand Ambassador
Growing up it was never Barbie Dolls for me, you could always find me playing with hot wheel cars or outside in the garage with my step-dad learning about the different aspects of cars. My love of cars (or really anything fast) stemmed from there. I feel that if you are a true car enthusiast you will appreciate every type of vehicle from GTRs to the Ford Mustang, but you will ALWAYS have your favorites. I pride myself on knowing things about cars that not most girls know and learning more about them as my passion grows. Not only do I love going to car shows, drift events & drag strips, I also love working on the cars with my husband. I am not afraid to get grease on my hands and work on a car, it's actually one of my favorite things to do! My personal favorite body style of Mustang would have to be the 99-04, everything about a New Edge is my idea of perfection. My husband and I have owned several Fox Mustangs that we have completed as project cars and then sold. A love for cars is something that I know I will carry through out my entire life. My husband and I look forward to passing our passion of being car enthusiasts and gear heads down to our son, Paxton Bryce!
Wade Brehiem
Brand Ambassador
I have always had a passion for working on cars and anything that has a motor. I think that pushing the limits and enjoying the adrenaline rushes are what life is all about.